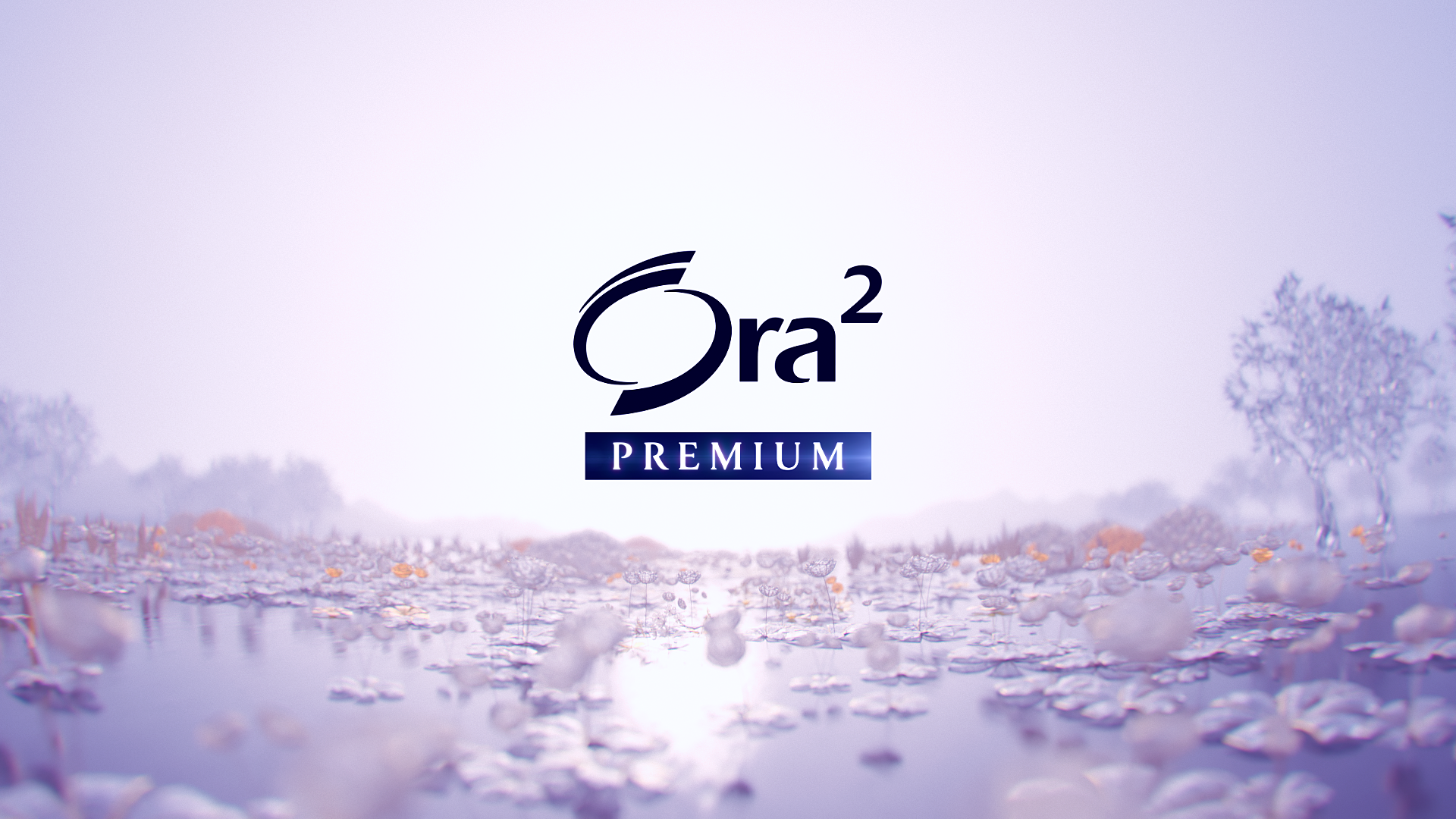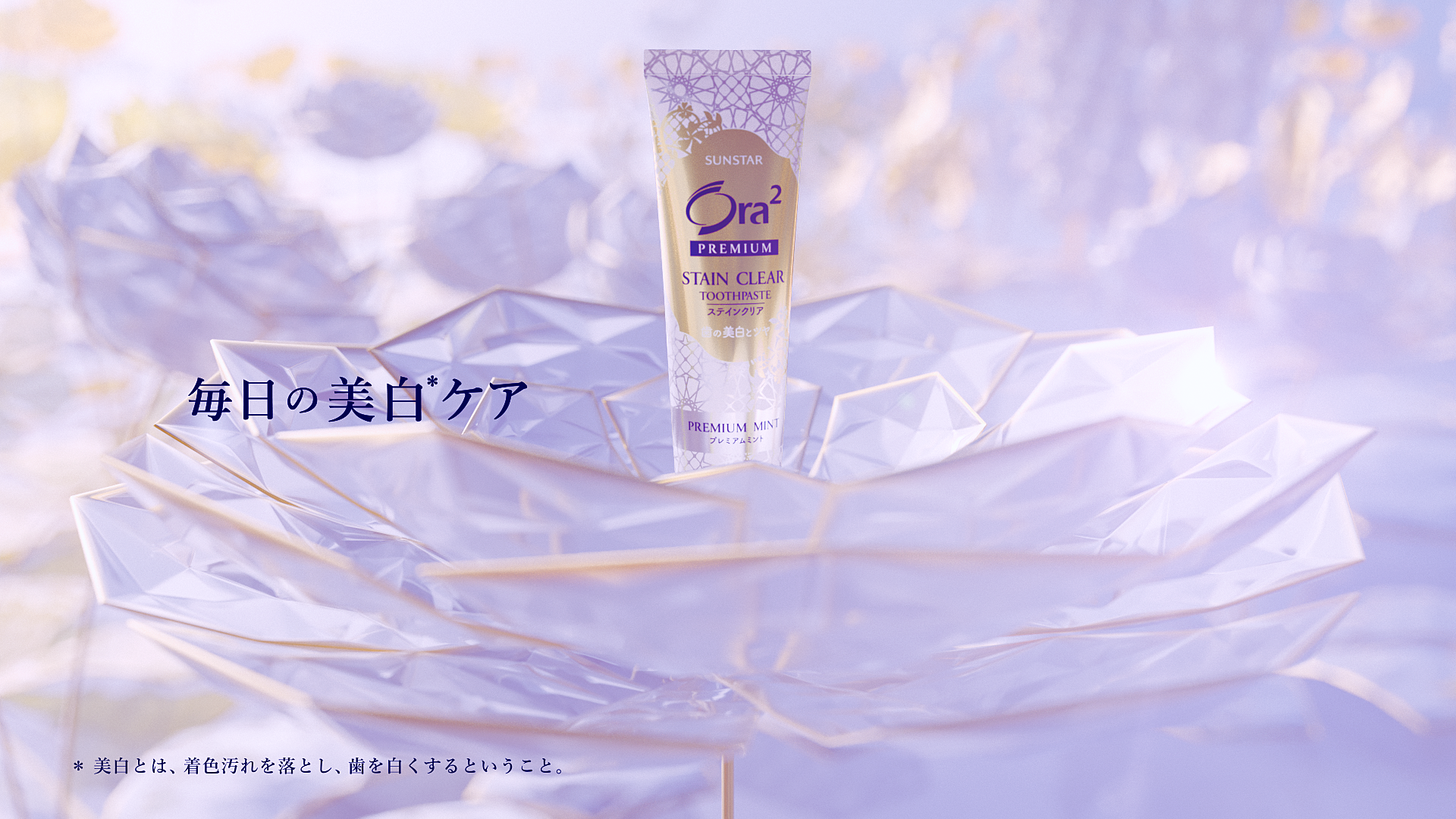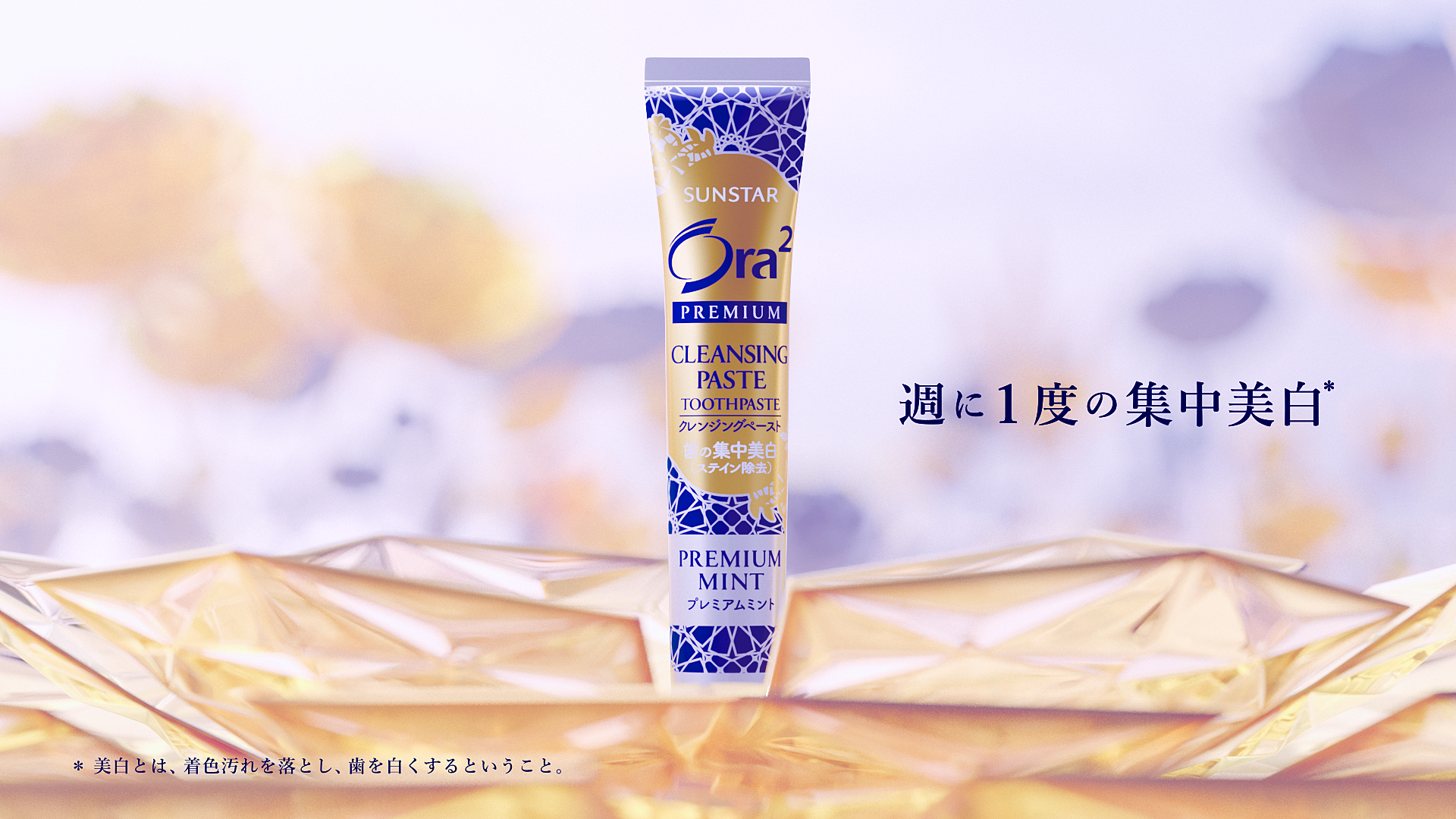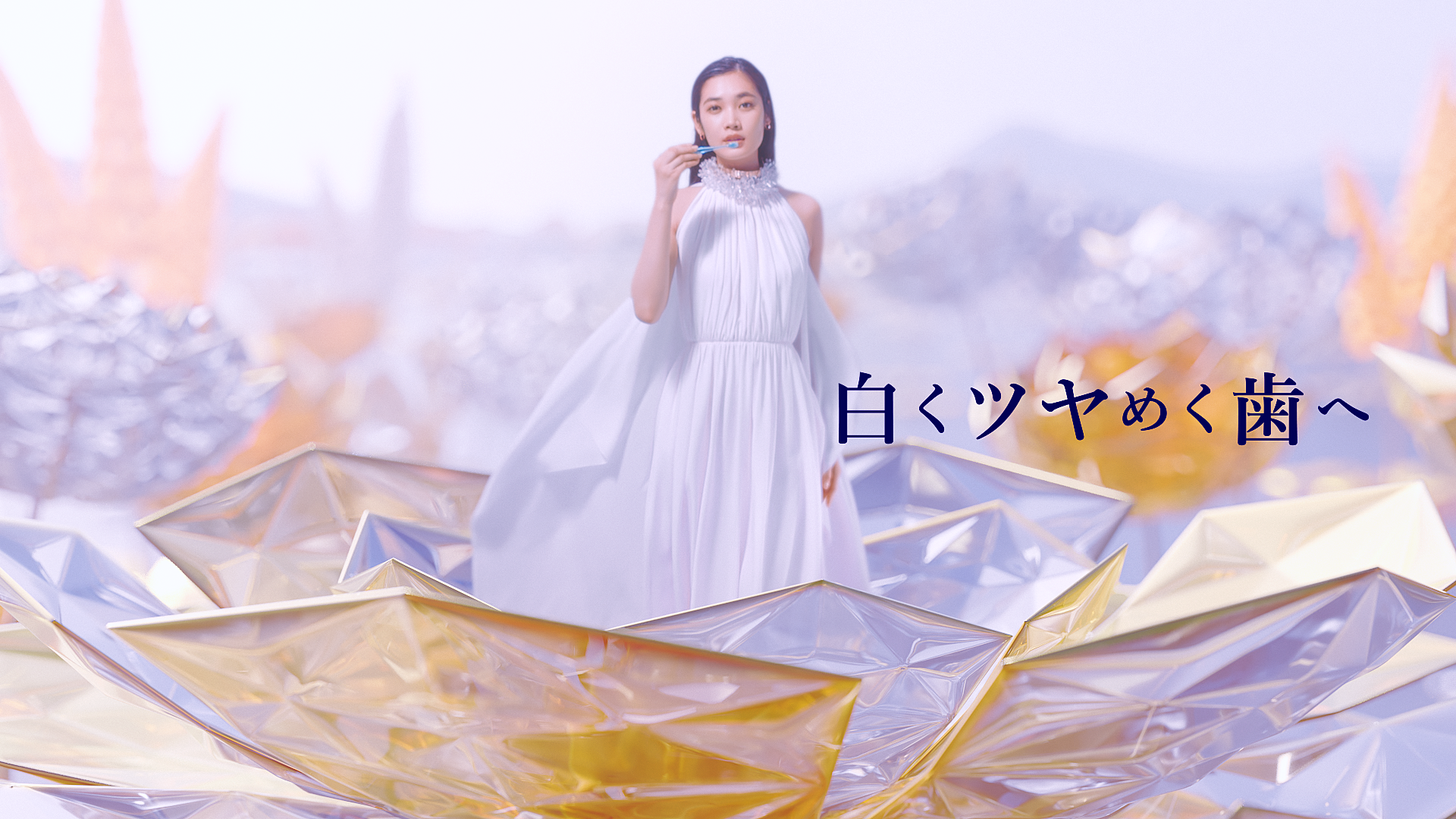 Ora2 Premiumのステインクリア、クレンジングペーストのリニューアルに伴うTVCMを制作。
二つの商品のライン使いの提案を、新パッケージのフラワーモチーフを用いて表現。花園に咲く花々から生まれる商品と、林田岬優さんをコスメティックな世界観の中で描いた。
The production of the television commercial accompanying the renewal of the Ora2 Premium Stain Clear cleansing paste.
The suggestion to use the two products from the same brand is expressed using the new packaging with a flower motif. A product born from a flower garden where flowers are in full bloom. Miyu Hayashida is depicted within a cosmetic world view.
Director:Ryo Kitabatake
Visual Designer:Takuma Sasaki, Hironobu Sone, Tomoya Mitsui (cai)
Producer:Ko Yamamoto
Assistant Producer:Kanako Kaeriyama
Production Manager:Shinya Shimizu

Director of Photography:Koho Kotake
Stills Photographer:Tamaki Yoshida
Lighting & Gaffer:HIGASIX
Production Design:Yukie Yamamoto
Hair: Hiro Tsukui
Make-up:Rika Matsui
Stylist:Shohei Kashima

HDR Supervisor:Fumihiko Kamemura
Match Move Artist:Yasuhiro Kato
CG Producer:Joe Fukushima (cai)

Offline:Fumihito Endo (jitto)
Online / Composite / Color Grading:Akio Sakamaki (jitto)
MAV studio:IMAGICA

Music:YOSHIKA
Music Producer:Manato Kemmochi (GRANDFUNK)